About Us
The interesting and important stuff you may want to know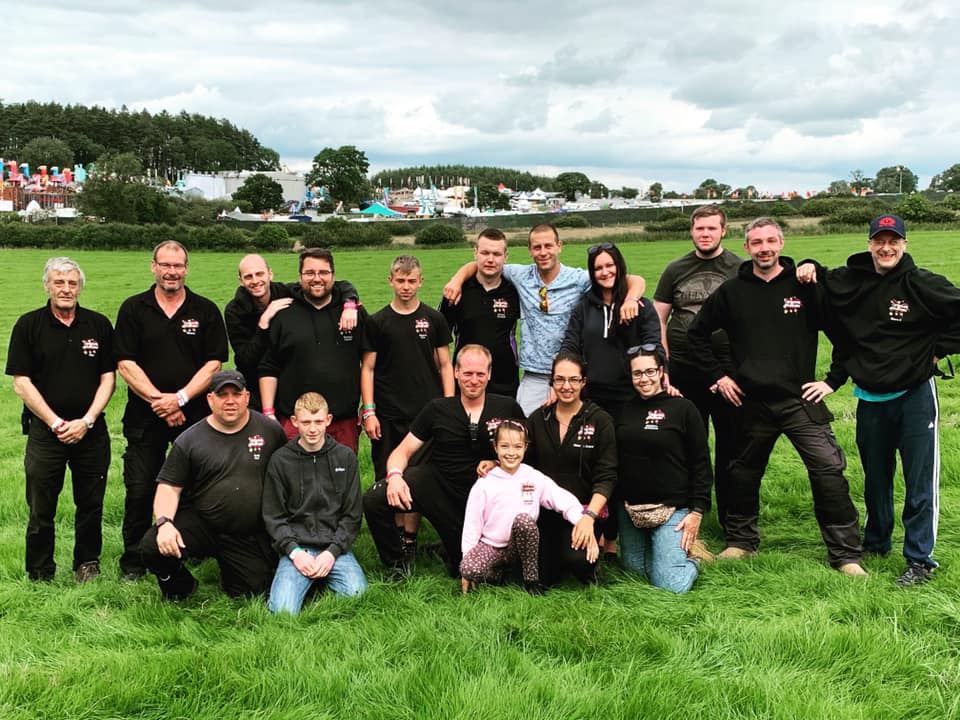 About the team at Optimum Fireworks...
We are a family run business on the border of North and West Yorkshire who have been trading under our own name since 2010.We have been assisting other companies and running displays on their behalf since 1997 and finally took the step to offer our services directly.
Though we are not a huge company, we are more than capable of providing everything , from small to very large displays with ease, professionalism and a personal level of involvement you're unlikely to find elsewhere.
Were not JUST passionate about pyrotechnics its much more than simply a job to us, we love them!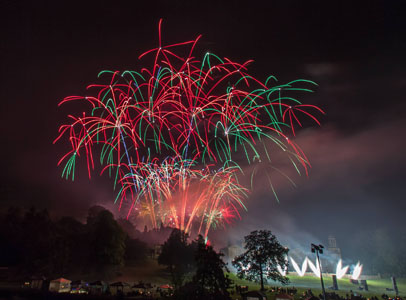 About our displays..........
Whether it be a small budget 40th birthday or a large scale pyromusical, we tailor make each and every one of our displays individually. We need to take into consideration your budget, the venue, the type of display, the event, any requests you may have and many other issues to ensure the display suits its requirements perfectly. Unlike many other companies who fire the same list of fireworks for any given budget we are not tied to any set price, want it a bit bigger or a smidgen smaller, no problem, just say so.
A bolt on addition to a display could be lance work, larger finale barrage, entrance or exit fireworks, starting plunger and a popular crowd participation inclusion is our Khoom fay lanterns. These additions can be included without additional costs though they may take up a considerable part of some budgets.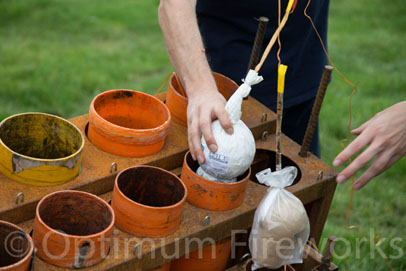 About the fireworks we use..........
Our displays use mostly professional "Cat 4" fireworks, these offer much better value than the fireworks a member of the public can purchase (Cat 3) meaning you not only get larger,better and more exciting fireworks, but hiring us to put on your display works out cheaper than doing one of the same size yourself! Many other companies use only public retail (Cat 3) fireworks which results in either smaller displays or higher budgets. We stock an extensive range of effects available to only professional companies, including multi shot cakes, large shells, roman candles, wheels, waterfalls and even lance work. We also carry a good range of effect shells such as heart shaped bursts and willow effect shells, these are particular favorites of our wedding customers. We do our best to meet any special requests, so if you've seen an effect on any of our videos or elsewhere that stuck in your memory, tell us about it or show us and we'll do our best to incorporate it into your display.
Click Here For a Glossary of The Fireworks And Their Many Effects From Our Displays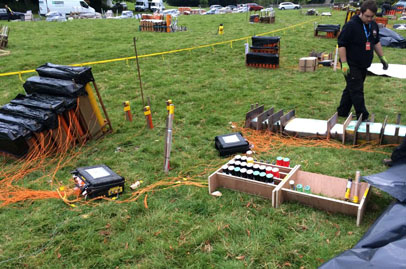 About safety..........
We take safety very seriously, over and above the legal requirements that we must put in place such as our PLI insurance, standard safety procedures, fire extinguishers, safety distances etc, we also perform rigourous testing of our equipment on a regular basis and implement our own safety procedures in excess of those demanded of us. We have a perfect safety record and believe this is largely a result of our strict codes of practice. Our crew are trained by seasoned professionals and are well versed in making your display as safe as possible.
Though all steps are taken to minimise risk, fireworks have their dangers and to safe guard against the worst possible occurrence we are covered by up to £5m by our insurance policy.
We regularly work with other companies and take on board safety procedures they use along side our own as well as enrolling on relevant courses for the firework industry. We are please to say that to date we are 100% accident free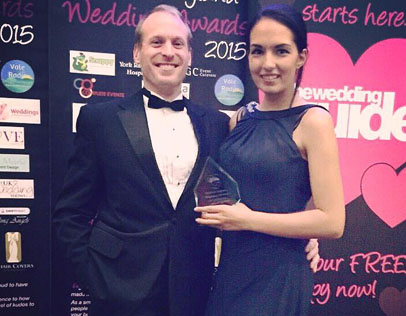 Why choose us?..........
Simple! You wont find a bigger more suitable display anywhere else.
As we put so much personal effort into every display booked we consistently amaze our customers with the scale and ingenuity of our displays. When you call you speak directly to us, we personally book your display, discuss any requests or requirements you have, visit and discuss the display with the venue, check the site for any safety issues, plan your display, prepare it and fire it. From start to finish we will personally make your display exactly the way you want it.
We love to think out of the box, for venues with poor visibility we have fired all aerial displays to be viewed above building, indoor fireworks are a new addition to our services and are proving to be popular